I wrote a Tutorial for this over a year ago and I've been humbled by the response. It's time to update the article with the new and improved tools Adobe Photoshop CC has to offer. You can find the older version of the tutorial here.
1. Practice
Grab a few sharpie of different sizes and practice your signature over and over with different sizes and widths. I found that the thinner sharpies were better in regards to more detail in the ink. Remember, it's not a bad idea to use a "stylized" signature and not the exact same one you use to sign contracts or your checks.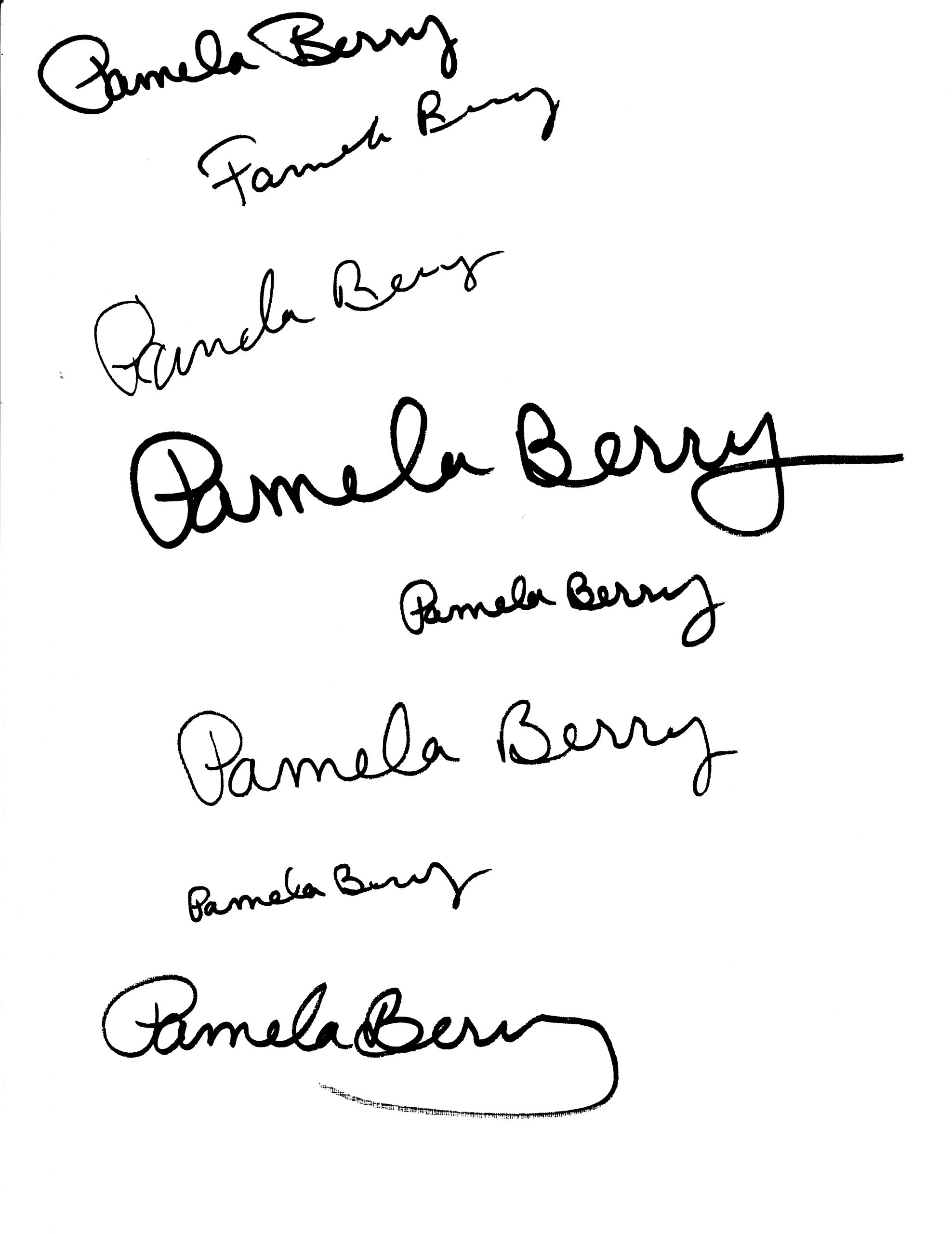 2. Scan Your Signature
Scan your paper at a very high resolutions such as 600dpi and save it as a JPEG or TIFF file. Don't have a scanner? You can try taking a photo of the signature. Remember, a lot of all in one printers have a basic scanner built-in.
3. Open the File.
Open your file in Photoshop. Use a Levels adjustment to make your signature as clear as possible. The goal is crisp blacks and clean whites.
4. Set the Crop
Crop your scan down to you best signature that you want to use. You can use the Crop tool as well to straighten and level out your signature.
5. Select the Signature
Use the Magic Wand tool (W) and select your signature. If your name has a break in it, hold down the shift key to highlight all the words. Also try choosing Select > Refine Edge to clean up the selection and preview how it will look.
6. Select Everything Else
Invert the selection by choosing Select > Inverse.
7. Copy Your Signature
Choose Edit > Copy to copy your signature to the clip board.
8. Start a New File
Create a new document and make the background transparent.
9. Move Your Signature
Choose Edit > Paste to add your signature onto the new document you created. You can crop down the document size to fix you signature as needed. I also had extra text under my signature that explains more about what I do.
10. Create the PNG File
Save your image as a PNG file by choosing File > Export > Save For Web (Legacy) or File > Save For Web. Be sure to choose a PNG file and make sure the the Transparency box is checked. This will allow you to have the transparent background. Experiment with PNG-8 and PNG-24 to see which one gives you a better look (it will depend upon your signature style).
11. Use it Often
Now you can drop your new signature PNG onto your images and files you want to share. It can be added in Photoshop or used as a watermark in Lightroom as well.