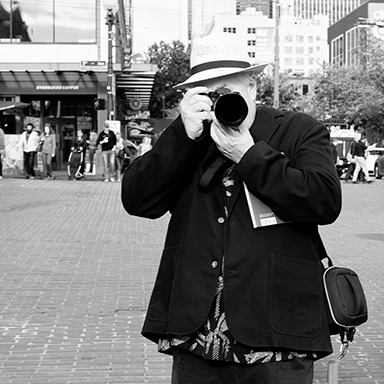 Scott Bourne is the founder of Photofocus. He started the site on November 2, 1998. He's been involved with photography for more than four decades and is an internationally-recognized thought leader and artist. His work has appeared in more than 200 publications and he's received hundreds of industry awards for his photography.
Scott's led workshops and seminars, taught for or spoken at conferences or events sponsored by Palm Beach Photographic Center, Cooperative Communicators of America, The National Association of Photoshop Professionals, CreativeLive.com, Lynda.com, the National Association of Broadcasters, North American Music Merchants, MacWorld, Washington Professional Photographers Association, WPPI, PartnerCon, PPA, Seattle Art Center, Marketing Essentials International, The Consumer Electronics Show and Olympic Mountain School of Photography.
Scott was one of the first photographers ever to receive the designation Apple Certified Professional Trainer (T3) for Apple's Aperture. He's also previously held the designation Certified Adobe Photoshop Instructor. He was one of the first photographers to receive the Professional Photographers of America's Certified Professional Photographer designation.
Scott's business acumen and marketing skills have landed him on the boards of directors or advisers for dozens of media companies and Internet startups, as well as several large photographic-related businesses. Scott is also a past Dean of Marketing at Skip Cohen University and was named one of the top 30 most influential photographers on the web by The Huffington Post.
Find Scott on the web: